Trip
Japan backpack
An adventurous budget trip for architecture lovers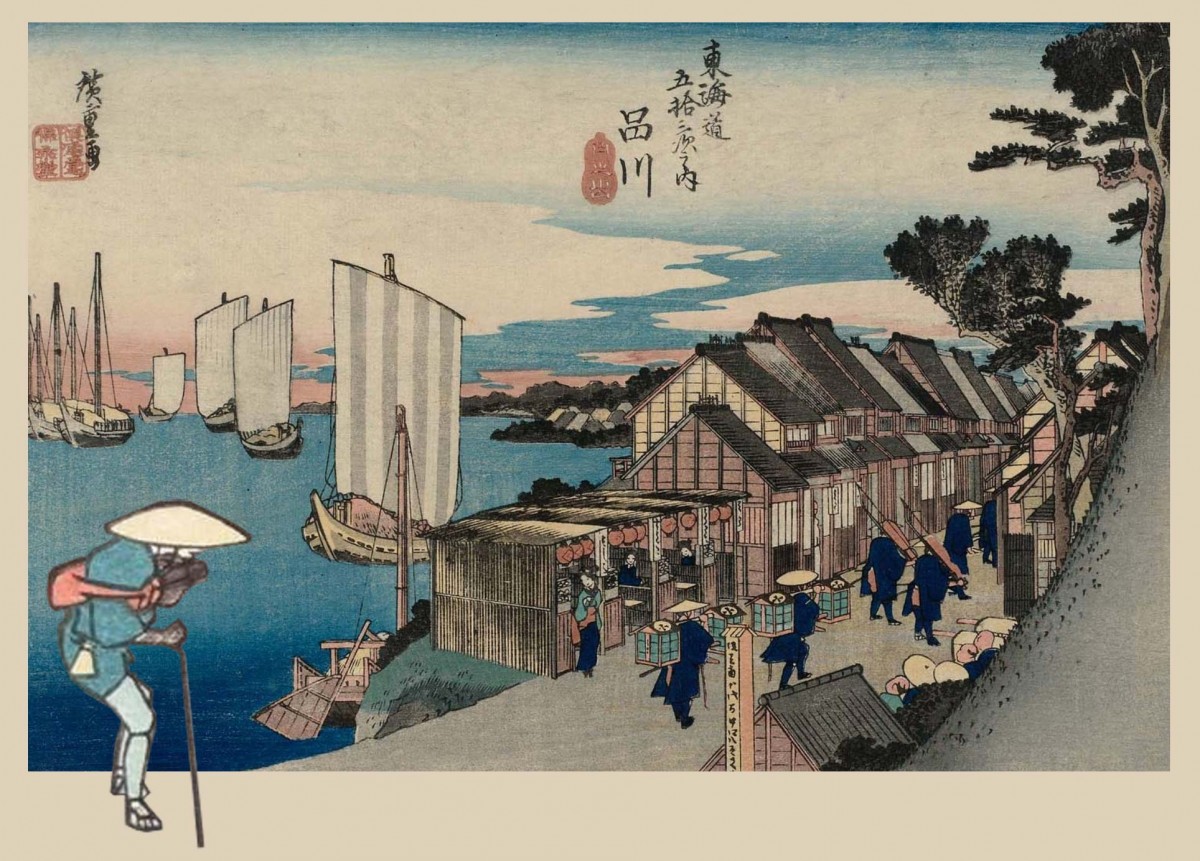 Archipel invites you to this adventurous version of the popular trip to Japan and starts in Kyoto its quirky gokaido, named after the old official routes that linked the provinces to the current capital during the Edoperiode.
For more than a thousand years, this city served as the imperial capital and is currently known as one of the highlights of world heritage. You will not only get to know the Buddhist temples and the Shinto shrines, the villas of the military rulers and gardens that appeal to the imagination, but also the work of contemporary architects such as Tadao Ando and Yoshio Taniguchi.
After an immersion in traditional architecture, we will travel via the important port city of Kobe to the art islands in the Setouchi Sea where we will stay for two nights. At Naoshima, Teshima and Inujima we find installations that seek out the boundary between art and architecture; works by Rei Naito, Hiroshi Sambuichi, Ryu Nishizawa, Hiroshi Sugimoto, Kazuyo Sejima and Yayoi Kusama.
Then the Shinkansen, the famous bullet train, takes us to the Japanese mountain area, to the cities Kanazawa and Karuizawa, where we stop to experience the sublime lightness of the Japanese architectural duo SANAA.
On this high wave we surf in a single sigh to Tokyo. This city is not only the home of Japanese pop culture and the host city of the Olympic Games in 2020, here also the highest concentration of buildings of iconic architects per square meter. We visit fantastic works by pioneering architects; Toyo Ito, Sou Fujimoto and Junya Ishigami. With this climax the guided part of the journey is on and the travelers are free to explore Japan further.
The number of participants is limited to 20 people. The comfort is modest and every sustainable form of mobility is covered; (fast) train, ferry, metro and bicycle. Travelers carry their luggage with them during the journey. The group is staying in hostels and traditional guest houses, possibly with a sento – public bathhouse -. The journey will be accompanied by enthusiastic Japanese experts Eva Lo and Ilona Lo.
Programme
D1
Afspraak in Osaka
D2
Kyoto
Ontdekking van de traditionele Japanse architectuur
Kinkaku-ji gouden paviljoen
Ginkaku-ji zilveren paviljoen
Ryoan-ji tempel en tuin
Tofuku-ji
Fushimi Inari
Okochi Sanso Villa en tuin
Nijo Castle
Centennial Hall, Kyoto Nationaal Museum – Yoshio Taniguchi, 2014
Kyoto Station – Hiroshi Hara, 1997
D3
Kobe
Mukogawa Women's University Koshien Hall – Arata Endo, 1930
Takenaka Carpentry Museum – Takenaka Corporation, 2014
Naoshima Ferry Terminal – SANAA, 2006
Naoshima Hall – Hiroshi Sambuichi, 2016
D4
Inujima|Teshima
Inujima Seirensho Art Museum – kunstenaar Yukinori Yanagi & architect Hiroshi Sambuichi, 2008
Art House Project – verschillende kunstenaars, architect Kazuyo Sejima, 2010
Teshima Art Museum – kunstenares Rei Naito & architect Ryue Nishizawa, 2010
D5
Naoshima
Chichu Art Museum – Tadao Ando, 2004
Lee Ufan Museum – Tadao Ando, 2010
Art House Project – verschillende kunstenaars, 1998
Ando Museum – Tadao Ando, 2015
D6
Kanazawa|Karuizawa
21st Century museum – SANAA, 2004
D.T.Suzuki museum – Yoshio Taniguchi, 2011
Museum Hiroshi Senju – Ryue Nishizawa, 2011
D7
Tokyo
Edo-Tokyo Museum – Kiyonori Kikutake, 1993
Yayoi Kusama Museum – Kume Sekkei, 2017
Sumida Hokusai Museum – Kazuyo Sejima, 2016
Museum of Western Art – Le Corbusier, 1959
Tokyo Bunka Kaikan – Kunio Maekawa, 1961
Gallery of Horyu-ji Treasures, Tokyo Nationaal Museum – Yoshio Taniguchi, 1999
D8
Tokyo
Fuji Kindergarten – Tezuka Architects, 2007
Musashino Art University Museum & Library – Sou Fujimoto, 2010
Musashino Art University – Yoshinobu Ashihara, 1964
Za Koenji Public Theatre – Toyo Ito, 2005
Shinjuku Gyo-en
GA Gallery – Makoto Suzuki & Yukio Futagawa, 1974
Omotesando-dori
D9
Tokyo|Yokohama
Tama art Library – Toyo Ito, 2007
Okurayama Appartements – SANAA, 2006
KAIT – Kanagawa Institute of Technology – Junya Ishigami, 2008
Yokohama Ferry Terminal – FOA, 1995
D10
Say goodbye in Tokyo
Program can be subject to slight changes.