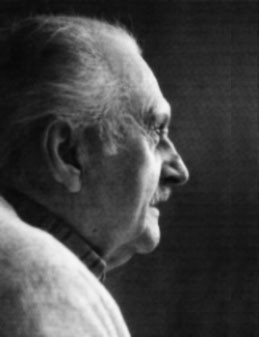 Juliaan Lampens (°De Pinte, 1926, †Ghent, 2019) was a Belgian architect.
From 1946-1950 Lampens studied architecture at the Sint-Lucas Institute in Ghent. In 1950 he started his own business as an architect in Eke, but his career really began 10 years later. Before 1960 he designed houses in a kind of modernized traditional style, after 1958, he was influenced by 'World Fair' in Brussels which he changed his style. From 1974 to 1985 he worked as a teacher and workshop teacher, and from 1985 to 1991 as a professor at the Sint-Lucas Ghent. He participated in several national and international competitions. For example, he won the contest of "Our Lady of Kerselare pilgrimage chapel 'in Edelare (1966), with the collaboration of Professor Rutger Langaskens. In 1991 there was a retrospective exhibition in the international arts campus deSingel in Antwerp. In 1995 won Lampens the Great Architecture of Belgium.
Lampens created his own distinctive and unique style as Brutalism. He had a big influence on the way the concrete was used in both the interior and exterior of a building. The new approach to building and living Lampens joined the architecture of Le Corbusier and Mies van der Rohe.