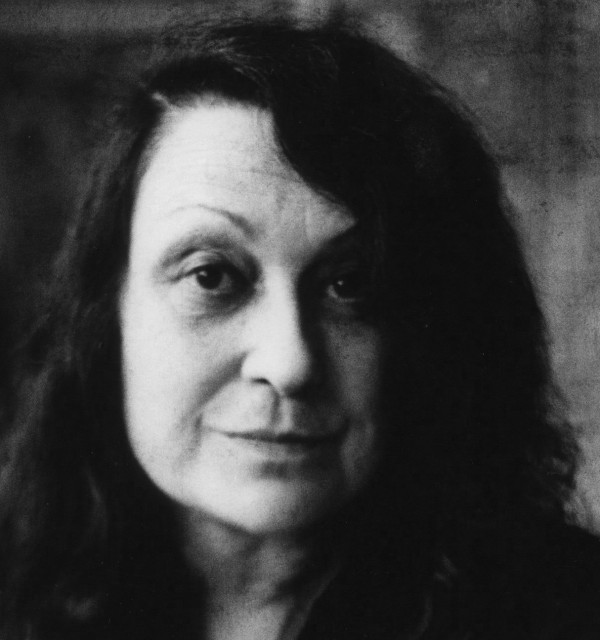 Lina Bo Bardi, born as Achillina Bo (°Rome, December 5, 1914 – †São Paulo, March 20, 1992) was a Brazilian modernist architect.
A prolific architect and designer, Lina Bo Bardi devoted her working life, most of it spent in Brazil, to promoting the social and cultural potential of architecture and design. She was also famed for her furniture and jewellery designs.
Lina was the oldest child of Enrico and Giovana Bo, who later had another daughter named Graziella. In 1939, she graduated from the Rome College of Architecture at the age of 25 with her final piece, "The Maternity and Infancy Care Centre". She then moved to Milan to begin working with architect Carlo Pagani in the Studio Bo e Pagani, No 12, Via Gesù. Bo Bardi collaborated (until 1943) with architect and designer Giò Ponti on the magazine Lo Stile – nella casa e nell'arredamento. In 1942, at the age of 28, she opened her own architectural studio on Via Gesù, but the lack of work during wartime soon led Bardi to take up illustration for newspapers and magazines such as Stile, Grazia, Belleza, Tempo, Vetrina and Illustrazione Italiana. Her office was destroyed by an aerial bombing in 1943. From 1944-5 Bardi was the Deputy Director of Domus magazine.
In 1946, Bo Bardi moved to Rome and married the art critic and journalist Pietro Maria Bardi. In October 1946 Bo Bardi and her husband traveled to South America. In Rio, they were received by the IAB (Institute of Brazilian Architects). Bardi quickly re-established her practice in Brazil, a country which had a profound effect on her creative thinking. She and her husband co-founded the influential art magazine Habitat. The magazine's title referenced Bardi's conceptualization of the ideal interior as a "habitat" designed to maximize human potential.
Italian rationalism shaped this first work, but immersed in Brazilian culture her creative thinking began to become more expressive. In 1955 Bo Bardi became a lecturer for the Architecture and Urbanism Faculty at the University of São Paulo. In 1989, at the age of 74.