Lecture
MASS STUDIES (KR) + JDS ARCHITECTS (BE)
Minsuk Cho + Julien Desmedt
Minsuk Cho and Julien De Smedt, now both international architecture stars, give a lecture for Archipel!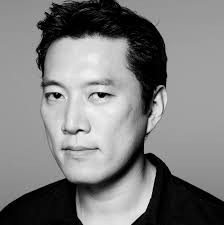 Discovering Minsuk Cho (°1966) is a must. The South Korean architect draws an impressive architecture trail, balancing between architecture and art, between metropolitan large scale in a city like Seoul or a small-scale installation for an exhibition or dance performance. A stimulating social vision and a vibrant architecture. Minsuk Cho was born in Seoul and studies architecture at Yonsei University in Seoul and at Columbia University in New York. He starts his career at KOL / MAC and Polshek & Partners in New York and moves to the Netherlands to work for OMA in Rotterdam. A wide variety of architectural and / or urban development projects at various locations and scales dominate the field of work, so that an open-minded world vision has been developed that remains tangible throughout their careers. Mass Studies is the name of the agency in Seoul.
Knowing Julien De Smedt (°1975) is a must.* He grew up in Evere and as a teenager made the streets of Brussels unsafe with his skateboard. He ended up abroad through his architecture studies. First in Rotterdam at the world famous Office for Metropolitan Architecture by Rem Koolhaas, then in Copenhagen where his career really got off the ground, with the establishment of

PLOT

, together with Bjarke Ingels.

JDS

Architects currently has offices in Copenhagen, Brussels and Shanghai. The most known projects for us are in the Scandinavian countries, including the Iceberg in Aarhus and the Holmenkollen Ski Jump. On 25 February 2016, the spectacular "(external)Maison Stéphane Hessel opened in Lille.
JDS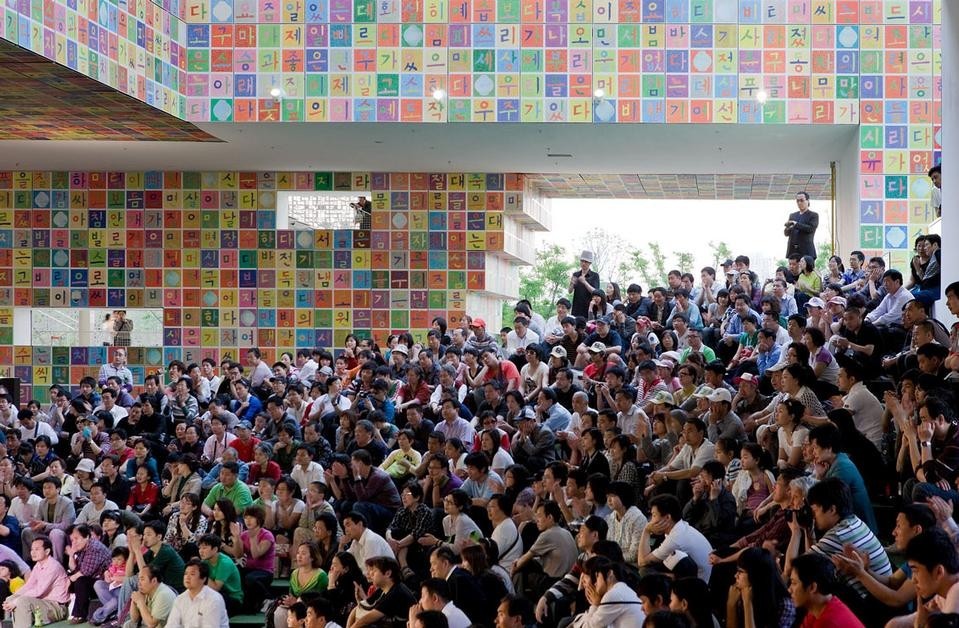 Iwan Baan
Julien De Smedt,
JDS

Architects.

Julien De Smedt Architects believes in progress more than in strict rules that force the architect into a straitjacket. JDS says to take risks and ban banality and conformity.
Their slogan is, with the necessary self-reflection: "YES, WE DO."

A limited selection from the work of JDS Architects:
VM House Kopenhagen |PLOT
The mountain dwelling Kopenhagen |PLOT
Harbour Bath Kopenhagen |PLOT
Holmenkollen Ski Jump | Oslo
Iceberg | Aarhus Denmark
Maison Stephane Hessel
Minsuk Cho, Mass Studies.
As architect, Minsuk Cho devotes himself to a critical investigation of architecture in the context of mass production, overcrowded urban areas and other social and cultural developments that define contemporary society. Minsuk Cho is strongly interested in the numerous frictions that determine the 21st century: past versus present, local versus global, utopia versus reality and the individual versus the collective.
A limited selection from the work of MASS STUDIES:
Ann Demeulemeester Shop in Seoul
Korean Pixel pavilion Shanghai
Korea's pavilion at Venice Biennale 2014
Korea wins Golden Lion at Venice Biennale 2014
Daum Space.1
Ringdome bu Minsuk Cho
Air Forest
Boutique Monaco Seoul: Missing Matrix