Lecture
BC Architects
Act of Building
BC Architects


Recently, the special edition 287 "Practices of change" of A + in collaboration with Architecture Workroom Brussels was launched. It is a wonderful song that charts the practice of change and indicates its necessity. This edition explores the way in which design power can be used to enable change in society, how those changes can be accelerated and given space, and how those changes can be driven in the right direction. Projects ranging from the impact of mobility transition to neighborhood engines, care schools, food forests, craft learning places, energy districts, circular ports, affordable housing, sustainable food production, … must be given a place in and outside our urban landscapes. "It is about designing projects through the role of the designer in the processes of the realization of architectural assignments of the future and which also make them possible", Roeland Dudal (AWB) introduces the issue. It is about architectural practices that drive change rather than practices that adapt to change. After all, designers can function as pivotal figures in the processes of social change.
One of these offices, active since 2012, is BC Architects, Studies and Materials. It is a hybrid structure consisting of an architecture office (BC Architects), an experimental and educational lab (BC Studies) and a cooperative circular material production (BC materials).
Four architects – Nicolas Coeckelberghs, Wes Degreef, Ken De Cooman and Laurens Bekemans – studied architecture together at Sint Lukas Brussels (now LUCA Campus Brussels, KU Leuven), and decided to group their ambitions through a non-profit organization called 'Brussels Cooperation'. After their studies, three of the founders went to Burundi to build a new library. In the village of Muyinga, they went to work with the local community – without government commission, contract or any kind of permit. With a budget raised of only 20,000 euros, their traditional Western architecture education – which is mainly based on expensive and CO2-intensive materials – turned out to be less useful. This experience made the young architects reflect on architectural practice.
BC Architects



BC Architects


BC's architects go beyond building purely aesthetically pleasing buildings. From an ecologically conscious optimism, they conduct thorough research into materials, invest in circular logic and stimulate co-creation. Gradually, BC tries to transform the entire construction industry.
BC believes that in order to have a positive impact on our society, architects must intervene beyond the narrow definition of the professional who designs and controls the execution of buildings. That's why BC ventures into material production, contracting, knowledge transfer and social organization, all of which affect their design approach. Numerous actors and processes emerge around it and from there the image of a hybrid architectural practice begins to emerge. BC's view of building gradually evolves from local and very specific experiences, such as the choice to work with local resources and skills, the interest in materials such as soil and hemp concrete, the urge to pioneer, the risks associated with experimentation, registering in an existing building culture and network of builders, organizing workshops or construction camps, the need for fruitful collaborations, the necessary redefinition of professional boundaries, the direct commitment to material production and construction, …. BC hopes that architecture can contribute to a world in transition.
In 2019, BC built a circular, modular production warehouse on the Tour & Taxis sites, where BC Materials converts earthmoving from city yards into circular building materials. On the site of circulareconomy.brussels we read about this project: This project wants to build a different city by making room for innovative production activities, low-skilled jobs and circular economy: from the post-industrial city to the productive city. This yard for a circular, modular production warehouse is making way for the first time for building materials and production in the Brussels Region, by temporarily using waiting grounds as a production site. The production warehouse is an investment, a material bank that can move and grow in the city as needed. This warehouse combines incoming reusable materials and new reusable materials in a fully disassembled design: everything can be loaded onto trucks during disassembly to be built on the next waiting area. At the end of the life cycle, the building disappears as components in common reuse cycles, without waste. Circularity is therefore considered here at material level (components), at building level (connections) and at city level (use of space).
"The young Brussels start-up BC Materials is having a premiere in Europe. This spin-off from the agency BC Architects & Studies gives a second life to the excavated soil of construction sites, which is converted into bricks of compressed earth, plaster or clay mortar. Waste is transformed into raw material and material. Nobody else does that in Europe." (Michel Lauwers, L'Echo)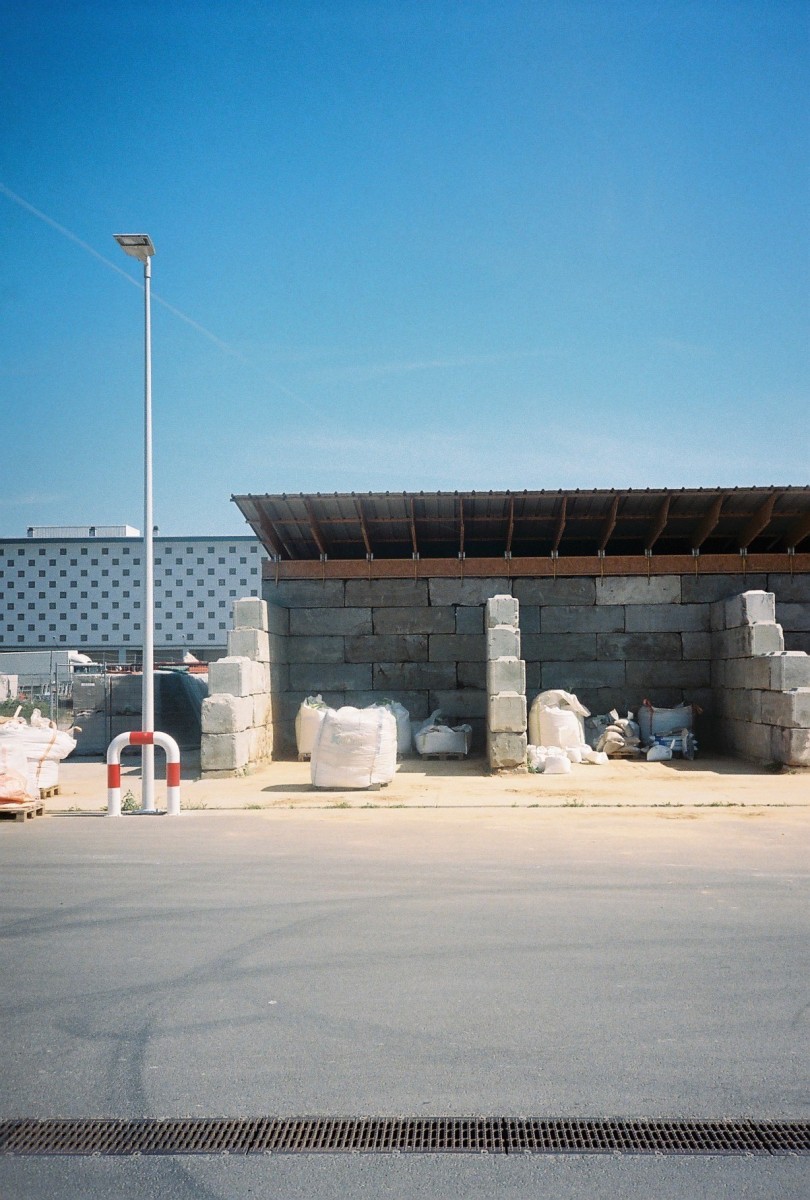 BC Architects



BC Architects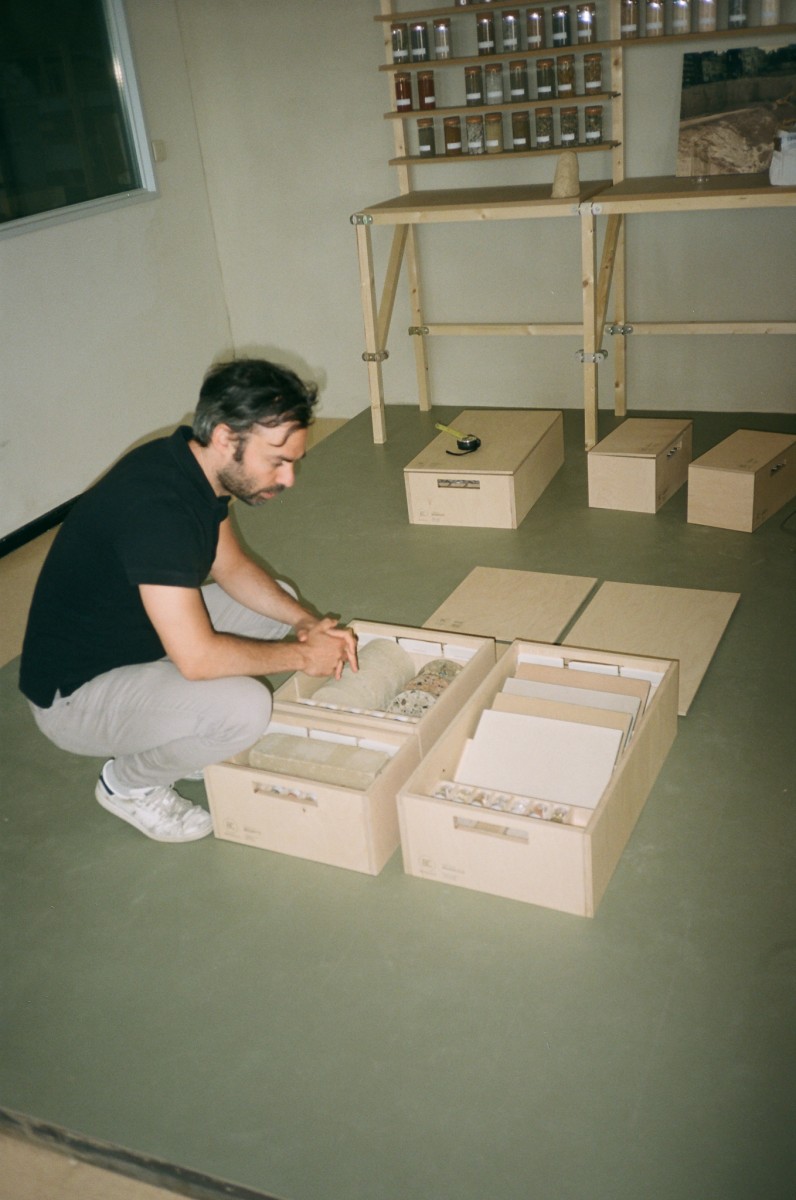 BC Architects


The opening lecture of the working year togetherness of Archipel bears the title Act of Building, and refers to the publication of their book of the same name. From the first field trips for the design of a library in Burundi to involving more than 150 workshop participants in the construction of a public building in Belgium, the stories in this book tell how BC Architects & Studies are involved in the act of building.
This book is the result of the work Pauline Lefebvre, researcher and theorist of architecture, has carried out at, with and about BC Architects & Studies. Together with BC, she designed this book as both an independent proposal and an addition to BC Architects & Studies participation in the 16th International Architecture Exhibition – La Biennale di Venezia, curated by Yvonne Farrell and Shelley McNamara.
BC Architects


We dive into the working year togetherness with an architectural firm that focuses on participation, that drastically questions the role of the architect and actively changes it.
Also read the fascinating conversation between THEIR WAY (Horst) and BC Architects & Studies.