Debate
About the Liquid Society
Liquid City 1: Zygmunt Bauman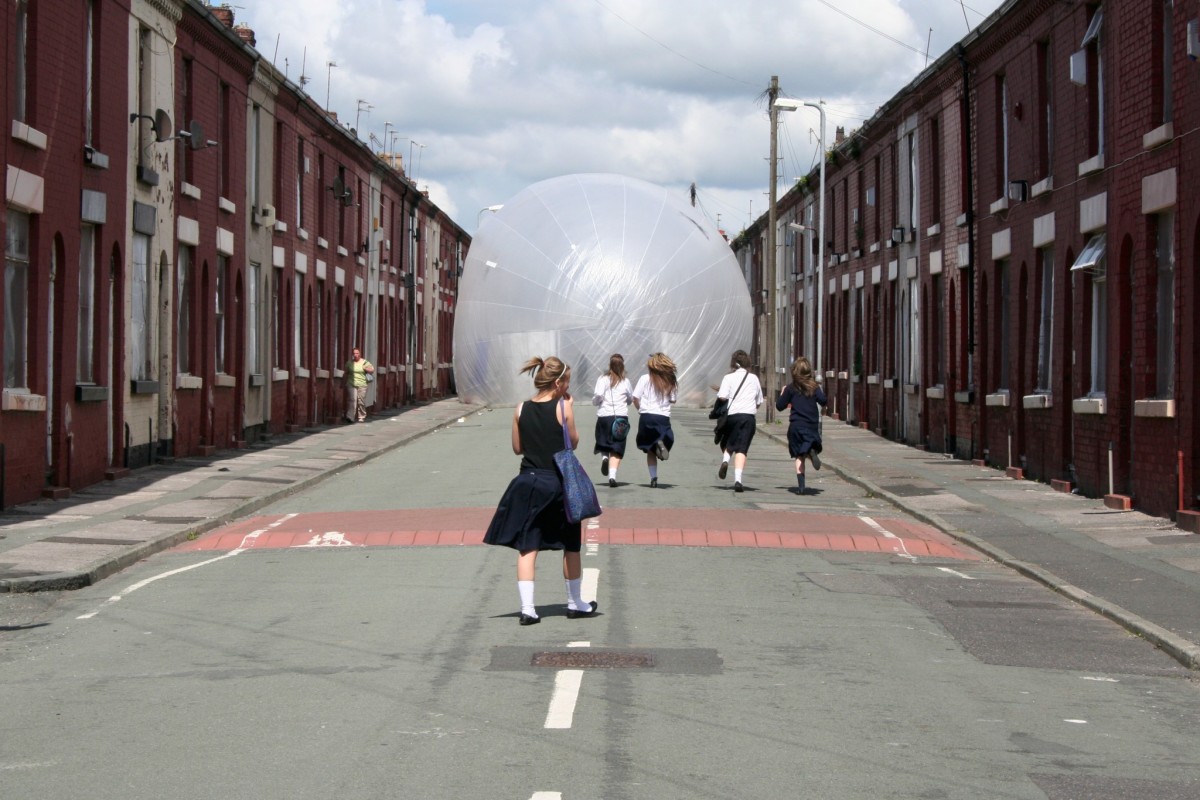 Raumlabor
For the second time in a row, Archipel works together with Triënnale Brugge in organizing lectures and debates. The theme of this edition is Liquid City | Liquid City. Established thoughts and forms of life are under pressure. The Triennale investigates the future of a city like Bruges. The role of the inhabitants in a fluid society is central. A constant flux, driven by variation, pluralism and ambivalence, can lead to uncertainty and even fear. Opposite this reflex, Triennial Bruges stands as a safe beacon, a flowing city, open and involved, a motor of social, cultural and political change. Bruges as a place where diversity leads to meeting. The breeding ground for innovation in an urban context. Just as the medieval Bruggeling and poorter actively participated in the shaping of its city and administration, the current citizen is being asked to share dreams, wishes and experiences about living together in Bruges. The temporary, shared and welcoming spaces of Triennale Brugge 2018 stimulate interaction and help to lay a new urban foundation. The liquid city, literally surrounded by the water that once made Bruges world famous, becomes a metaphorical Liquid City. Fluidity, transition, influx, exchange, a continuous artistic movement that sometimes rushes through the city, stormy and sometimes softly lapping. Everything and everyone is moving.
Samuel Sánchez
A conversation about the work of Zygmunt Bauman
The academic opening of Triennial Bruges takes place on Thursday 3 May, in the form of a debate on the work of Zygmunt Bauman (1925-2017), a Polish-British sociologist and philosopher of Jewish descent. The Liquid City is tested against the Liquid Modernity of Bauman. The transition from 'fixed' to 'liquid' modernity has created a whole new situation in Western societies and poses challenges to man that he has never faced before. Social forms and institutions today do not have enough time to consolidate and can no longer serve as a frame of reference for our actions and our long-term orientations. Such a fragmented life requires people to be extremely flexible and adapt again and again. In liquid life globalization, individualization and decay, even the crushing, of the welfare state play a major role. This upheaval affects society in all areas.
In a debate this theme is discussed from various points of view, together with Marc Van den Bossche (Philosopher, Vrije Universiteit Brussel), Dirk Geldof (Sociologist, University of Antwerp), Tom Trevor (Curator, Plymouth University), Leo Van Broeck (Flemish Government Architect) , Renaat Landuyt (mayor of Bruges) and moderator Isolde Vanhee (rekto: verso, LUCA School of Arts).
_____
03/05
Liquid City 1 about the Liquid Society
A conversation about the work of Zygmunt Bauman
28/05
Liquid City 2 The Golden Snail Opera
Lecture / performance by Anna Tsing, introduced by Rotor
31/05
Liquid City 3 Architectures Liquides
Interview with Abdelkader Damani (FRAC), Till-Holger Borchert and Michel Dewilde (Triennial Bruges)
05/07
Liquid City 4 selgascano pavilion
Lecture by José Selgas and Lucía Cano (selgascano)
30/08
Liquid City 5 House of Time
Lecture by raumlabor
16/09
Liquid City 6 MFS III – Minne Floating School
Lecture by Kunlé Adeyemi