Lecture
Echoes of architectural traditions
Eduardo Souto de Moura (P): a passionate life's work
META architectuurbureau Bruges Meeting & Convention Centre


Eduardo Souto de Moura
Eduardo Souto de Moura needs little introduction. The Portuguese architect is internationally celebrated for his career, which began in 1974 under architect-teacher Álvaro Siza and culminated in 1980 in his own practice in his native city of Porto. Souto de Moura started his professional career by designing small renovations, private houses in and around the city. He belongs to the 'Porto School' of which he, together with Álvaro Siza (°1933) and founder Fernando Távora (°1923-2005), is still seen as the most important driving force.
In 1981, Eduardo Souto de Moura won one of his first major commissions as the laureate of an architecture competition with the Centro Cultural Casa das Artes in Porto. A building which stands out from its surroundings through its pile of solid granite, a solid whole that looks as if it has been there for years and has an ambition to go on forever. Architectural influences of Mies van der Rohe and Aldo Rossi are kneaded with Portuguese tradition, geometry and detailing with local materials and masterly finesse.
After Casa das Artes, the projects followed one another. Houses were alternated with large-scale projects such as the Casa do Cinema Manoel de Oliveira (2003, Porto) or the Braga stadium (2003), one of Souto de Moura's best-known projects, where he deliberately left the valley to carve out a football temple in the surrounding rock. Or the roll-out of the Metro do Porto (1997-2005), a vast transport network for which he designed the architectural identity and brought all the building blocks together in a 'Neufert manual' for the future.
In Belgium, too, he has completed two projects to date: the Kortrijk crematorium Uitzicht (2011), the result of an Open Call he won with SUM Architects, and more recently the Beurs-, Meeting- en Congrescentrum (BMCC) in collaboration with META architects (2022).
The Exhibition, Meeting and Congress Centre (
BMCC

) in Bruges by Souto de Moura and

META

architects in Bruges

The use of local materials, a design language that refers to tradition and origin, spaces that take functionality as a starting point without losing liveability and intimacy… Fifty years after his first sketches under Álvaro Siza, the signature of Souto de Moura remains consistent and clear, also in Bruges. The new Exhibition, Meeting and Congress Centre is pure and monumental, but – despite its scale – fits seamlessly into its surroundings. The transparent base, combined with a massive crown of reddish-brown brick, houses an exhibition hall, auditorium, meeting facilities, catering areas and underground bicycle and car parking, accounting for 15390 m2 of usable floor space.
META architectuurbureau Bruges Meeting & Convention Centre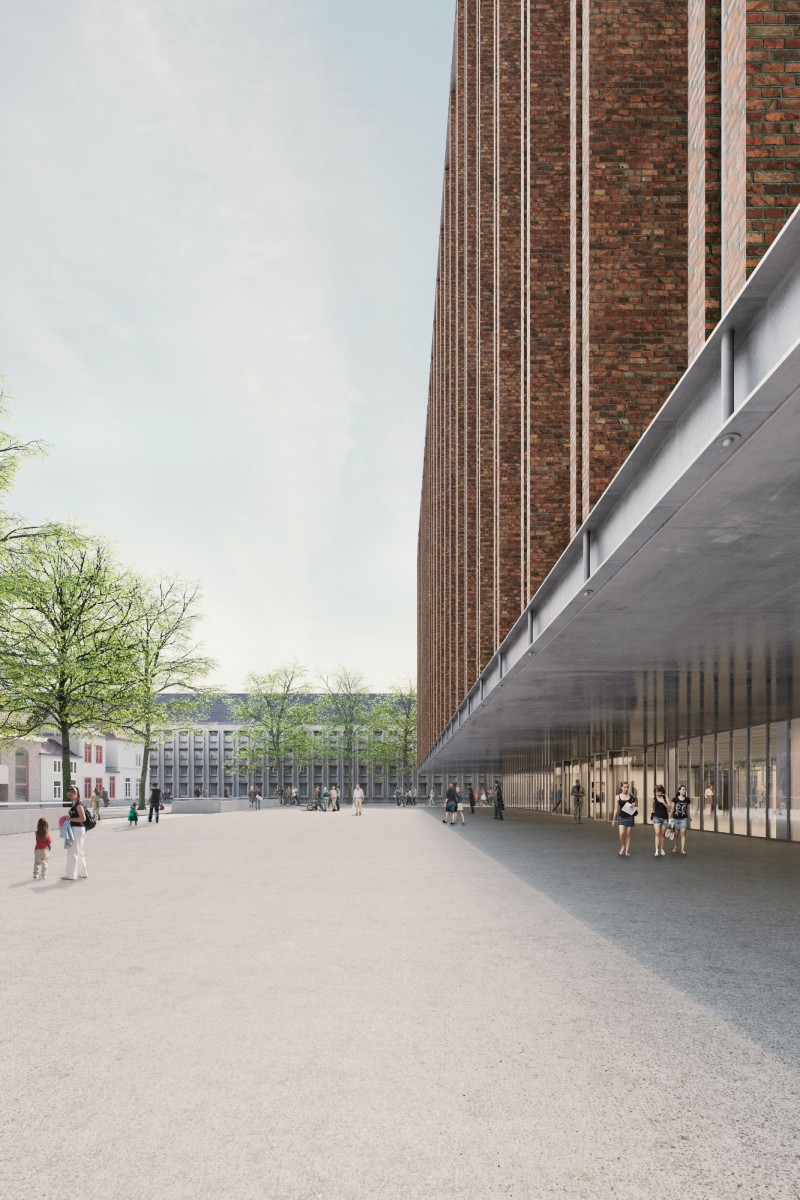 META architectuurbureau Bruges Meeting & Convention Centre



Stad Brugge Bruges Meeting & Convention Centre


The building, the result of an international 'design & build' competition held in 2017, is the latest addition to the city's contemporary heritage. It replaces the former Stock Exchange building, which was designed by the Planning Group in 1967 as a temporary structure, and provides a range of events, activities and conferences with a sustainable home in the city centre.
Souto de Moura's walls, romantic, proud and sublime as they are, do not freeze life, but offer it protection. It only has to cling to them. And if life ever disappears behind them, the walls will remain, perhaps unnoticed."
(Van Dijk, H. in Archis, 1999, nr. 6)
Stad Brugge Bruges Meeting & Convention Centre



Stad Brugge Bruges Meeting & Convention Centre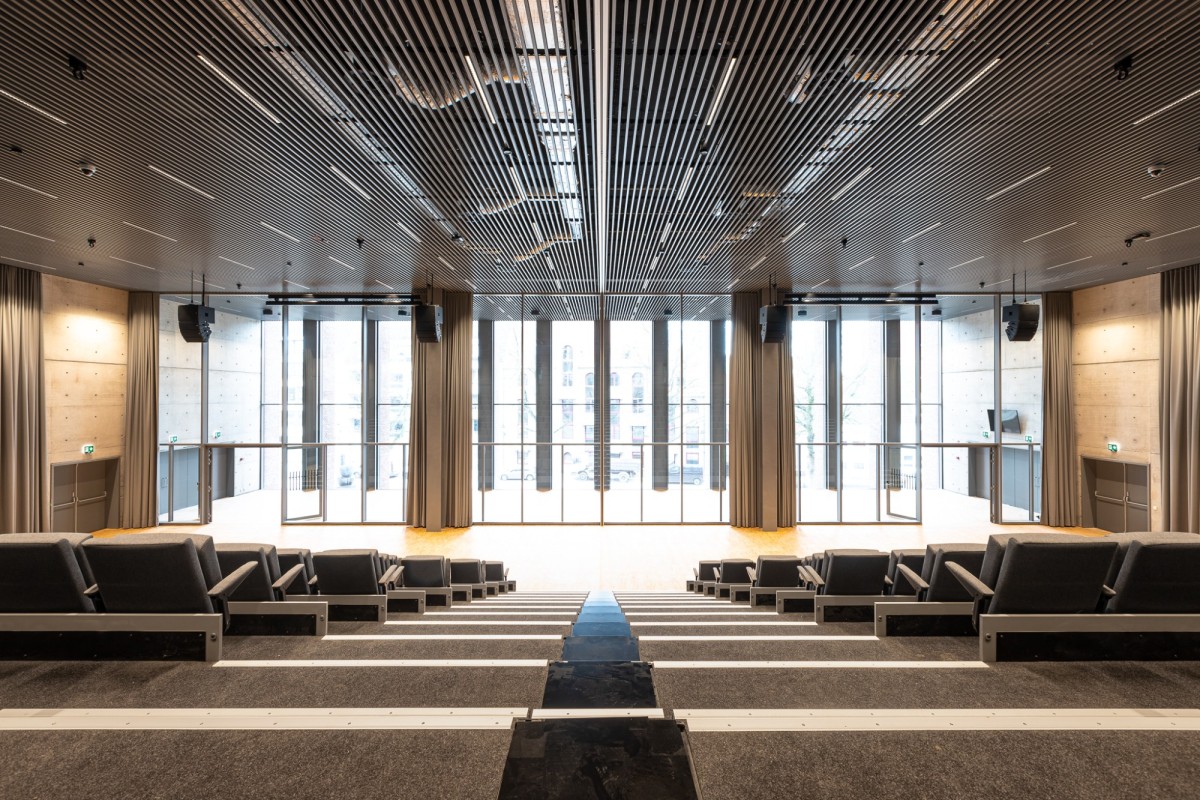 Stad Brugge Bruges Meeting & Convention Centre


The robust building is located a stone's throw away from the Concertgebouw Brugge (2002, Robbrecht & Daem architects) and the redeveloped 't Zand (2018, West 8) and is part of a broader urban renewal story for West Bruges. The integration is a monumental, yet modest and functional building, which fits into the grain of the city and, with the same floor space as its predecessor, succeeds in giving (back) more and better quality meeting space to residents and passers-by.
The new BMCC is the occasion for a lecture by Eduardo Souto de Moura, introduced by META architecture office, where the architect, with a view on the towers of the city, will talk about his practice and how this project for Bruges came about. With respect for the past, but above all with an eye to the future, Echoes of architectural traditions.