Lecture
Modular housing
The housing experiment
Intro
Aurelie De Smet (KU Leuven)
Speakers
Mosard vzw
B+ architects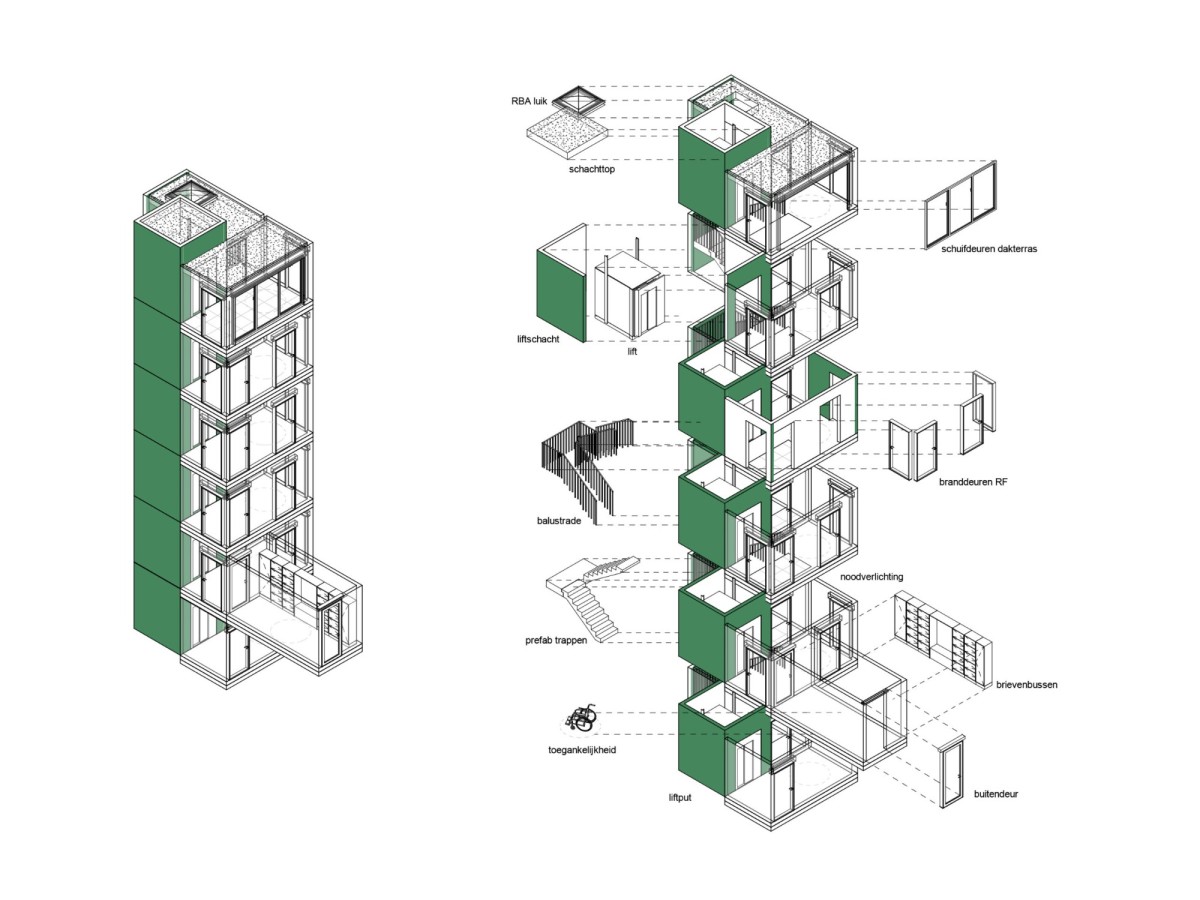 Mosard vzw | Traphallen


Mosard vzw | B+ architects
Two examples provide insight. Mosard stands for "Modular Open System for ARchitectural Design" and is an open building standard and tool for compatible design, construction and living. Mosard believes in a world where change-oriented and affordable construction becomes the standard. The basis is a unified sizing system for modular design and construction components, with the goal of making design, construction and (adaptive) living more efficiently compatible. B+ architects work with this system. It is a multidisciplinary team of designers that strives for sustainable designs with added value and a positive impact on society and planet. Looking briefly across the Dutch border, we find a similar particularly hands-on application, WikiHouseNL. WikiHouse is the revolution in self-building, a global open source concept. Create a new design or build an existing one becomes a matter of downloading, milling out and putting the kit together. How far can the concept of modular living lead us?
Dennis De Smet b+ architecten | Sint-Albertus



Dennis De Smet b+ architecten | Sint-Albertus



Mosard vzw |
modular building parts


Aurelie de Smet
Through the pilot project 'Solidair Mobiel Wonen' (mobile housing in solidarity), Aurelie de Smet has one foot in the field of modular construction and prefabrication of housing. Researching this led her past several examples in the history of modular construction. She frames the cases in the long history of experimental building methods for housing.