Lecture
Small scaled social housing
Quality housing for vulnerable groups in Ghent
Theater Tinnenpot - Beckettzaal
Intro
Luce Beeckmans KU Leuven
Speakers

HAMA

-architects

DENC

-

STUDIO

BLAF

architects
The project Vogelenzang by HAMA architects involves 13 sustainable, high quality, new social housing units as replacement of the outdated 1960ies apartment building that could no longer meet contemporary housing standards and qualities.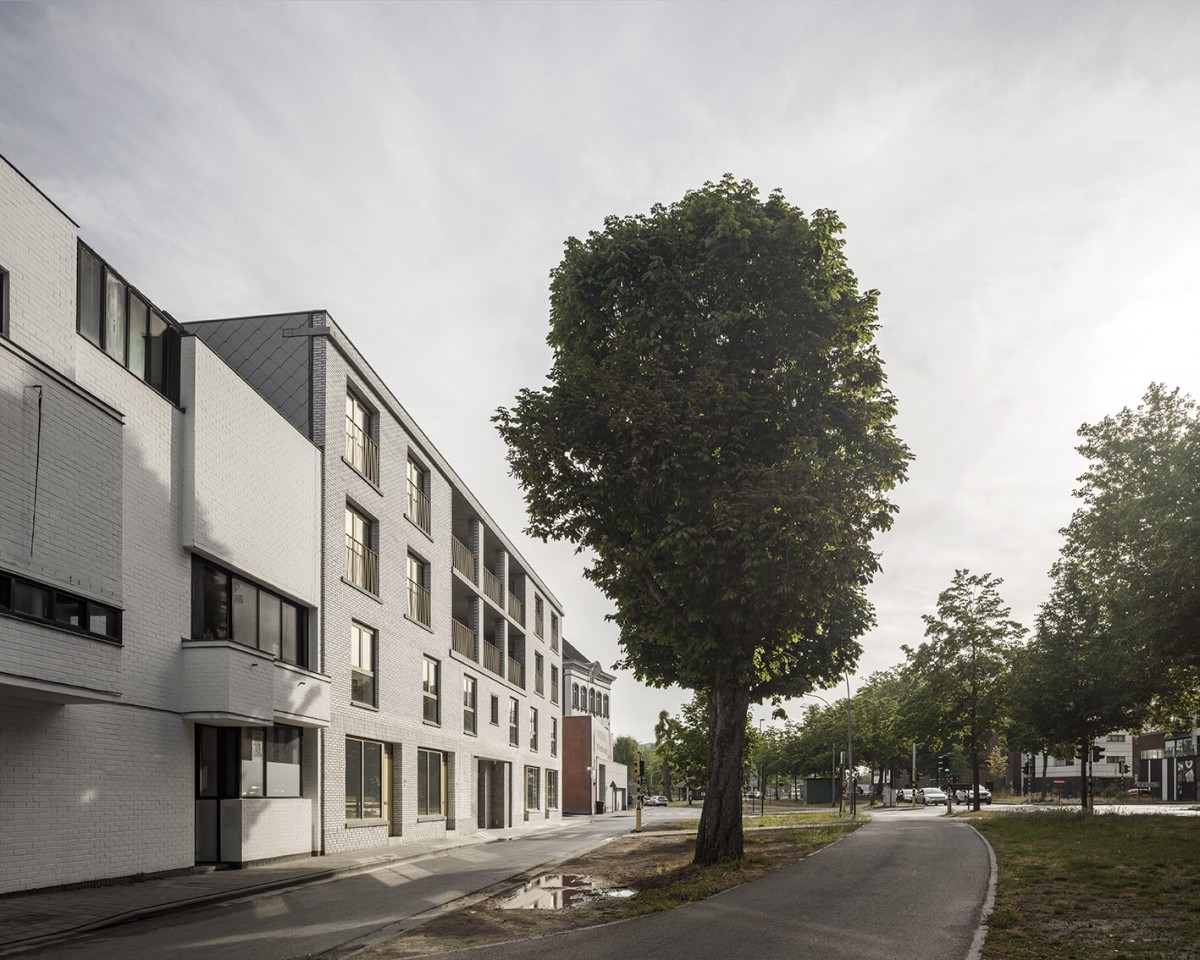 Karin Borghouts


DENC Studio is working on three small-scale social housing projects in Ghent. The project Heernis, one of these, is also a demolition and rebuild project, in which the emphasis is on sustainable building, compacting and ventilating, lively and sun-oriented living, commitment to soft mobility.
Heernis | DENC Studio


BLAF architects are renovating an existing building on the Kaarderijskaai in Ghent. BLAF sees architecture as a structural pillar for approaching numerous social challenges, which they address from within their own discipline.
Kaarderijskaai | BLAF architects


Luce Beeckmans – KU Leuven
Luce Beeckmans' research is situated at the intersection of migration, city and architecture. More specifically, she focuses on the housing and accommodation of refugees and migrants, while linking this to broader debates about urban diversity and inclusion. She has published widely and curated exhibitions on these topics.
Her commitment to bringing about transformative change through the simultaneous process of taking action and doing research is well reflected in her engagement as chair of the board of the housing cooperative 'Collectief Goed' ('a cooperative housing model for low-income and/or migrant families', Antwerp) as a board member of 'CAMPUS ATELIER' ('an open design studio for local residents of the Ghent social housing district of Nieuw Gent and surroundings', Ghent). She feeds the architectural debate on migration and diversity.