Trip
England
London, Cambridge & Walsall
London, Cambridge & Walsall
Somewhere mid 90s formed in London a group of young architects and artists: Adam Caruso, Tony Fretton, Jonathan Wolf, David Adjaye, Jonathan Sergison, Brad Lochore, Stephen Bates, Mark Pimlott, Juan Salgado & Irene Scalbert. In the absence of their own work, they decide to work out their common ideas and publish a number of essays.
Only 'Papers' by Jonathan Sergison and Stephen Bates will eventually appear, but provides a nice reflection of their current interests and ideas: their love for the work and the concepts of Alison and Peter Smithson, the acceptance of metropolitan London, the inspiration from the chaotic urban fabric 'as found', their instinctive approach of construction and materials. Florian Beigel, who both Adam Caruso and Peter St John's later work, summarizes the strong together: "… We think architecture is an art of the every day and sometimes an art of the special occasion. We are for a more quiet architecture, thoughtful, with a generosity of spirit and mindful of affordability … '
It will take until the late 90s before the first accomplishments of this young group are visible. Initially, it is mainly a number of publications on the work of a young London firm of architects Caruso St John, which attract attention. A number of houses and especially the Walsall Art Gallery show a remarkable architecture, wars of the ruling British high-tech. Their first buildings have in their shape, material & amp; detailing a subdued & amp; strong contextually bound to see architecture, away from the glitzy London's landmarks Foster and Rogers.
They soon become known as the pioneers of this new generation of British architects. Concepts such as' New Realism 'and' New Materialism "are not of the air. The final "breakthrough" in Britain remains out. Especially the lack of a "European" culture of architecture competitions playing tricks on them. For example, unlike Spain and Switzerland, the large-scale projects in Britain will be granted only on the basis of experience, credentials and financial standing. Not exactly a springboard for young architectural talent. Moreover, the smear campaign by Prince Charles in the 80s unleashed works against Modernism even after public opinion.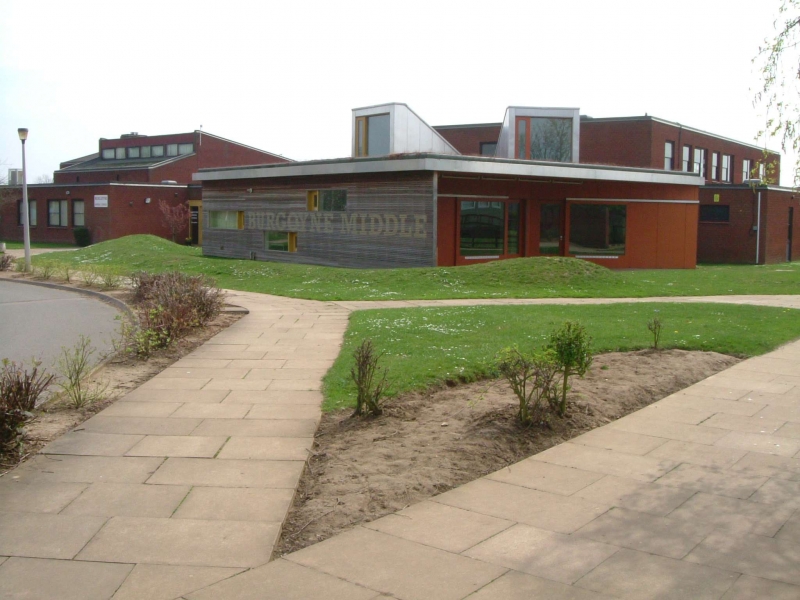 Several of them decide to participate in competitions on the European continent. And with success: Caruso St John working on a building in Ascona (Switzerland), Sergison Bates realizes three projects in Flanders & amp; recently won an architectural competition in Switzerland, Tony Fretton implement large-scale housing in the Netherlands and Denmark. Only now, nearly 10 years later, this new generation of British architects also gets its chance to build in Britain. In his introduction to a monograph Sergison Bates, David Chipperfield noted indeed a shift in the appreciation of contemporary architecture in Britain. Especially the commercial sector has discovered its value.
Not so much because of its intrinsic qualities, but because of its effects: architecture as a tool of choice for branding a business, a city; architecture as a catalyst for urban redevelopment … Nevertheless succeed alongside Caruso St John also Sergison Bates, Tony Fretton and especially David Adjaye managed to acquire large-scale orders in Britain. In their wake also get younger firms such as DSDHA, Witherford Watson Mann Architects Lynch and opportunities.
An ideal moment seemed to make a short trip along three cities: London, Cambridge and Walsall. Besides the work of the young generation comes a generation from the years 1950-1970 forward: The Smithson, Colin St John Wilson, Leslie Martin, Denys Lasdun and Erno Goldfinger.
Frederik Tomme
Tour guide: Frederik Tomme & Andie Decock
Programme
D1
Dagenham
William Bellamy Children's Centre – DSDHA, 2004
John Perry Children's Centre – DSDHA, 2005
London
Tate Modern – Herzog & de Meuron, 2000
Madder Rose Gallery – Patrick Lynch, 2006
Dirty House – David Adjaye, 2002
D2
London
Bethnal Green Museum of Childhood – Caruso St John, 2006
Royal College of Physicians – Denys Lasdun, 1958-64
Wandsworth Housing – Sergison Bates, 2004
Idea Store Whitechapel – David Adjaye, 2005
Idea Store Crisp Street – David Adjaye, 2004
White Cube – MRJ Rundall, 2006
The Economist Building – Peter & Alison Smithson, 1964
Serpentine Gallery – Snohetta, 2007
D3
Potton
Burgoyne Middle School – Sergison Bates, 2003
Cambridge
Accordia masterplan – Feilden Clegg Bradley, 2003
Accordia housing – Maccreanor Lavington, 2006
Accordia housing – Alison Brooks, 2006
Fitzwilliam College – Denys Lasdun, 1960
Fitzwilliam College auditorium and gate – Allies & Morrison, 2004
Harvey Court on Gonville & Gaius College – Colin St John Wilson & Leslie Martin, 1962
Churchill College – Richard Sheppard & Robson, 1968
Møller Centre on Churchill College – DSDHA, 2007
Extension of the School of Architecture – Colin St John Wilson
Kettle's Yard Gallery – Leslie Martin, 1970
D4
Walsall
Art Gallery – Caruso St John, 2000
Wharf 10 Bar – Sergison Bates, 1998
Henley-on-Thames
River and Rowing Museum – David Chipperfield, 1989-1997