Trip
Zürich
Living, collectivity and craftsmanship
1 895 € pp based on a double room
supplement +460 € pp based on a single room
Arnaud Tandt


Zurich, Switzerland's largest city as well as the cradle of cooperative living, is at the forefront of European research into new housing typologies and the integration of mixed-use programs into urban life. The quality of architecture is this city is particularly high.
With its "Wohngenossenschaften" founded in 1907, Zurich has a particularly rich tradition of collective and cooperative living. These housing cooperatives arose in response to a housing shortage and a lack of affordable housing for the working class. Today, these Genossenschaften are open to all. Currently, 25% of housing in Zurich is owned by either the municipality or the Genossenschaften.
Arnaud Tandt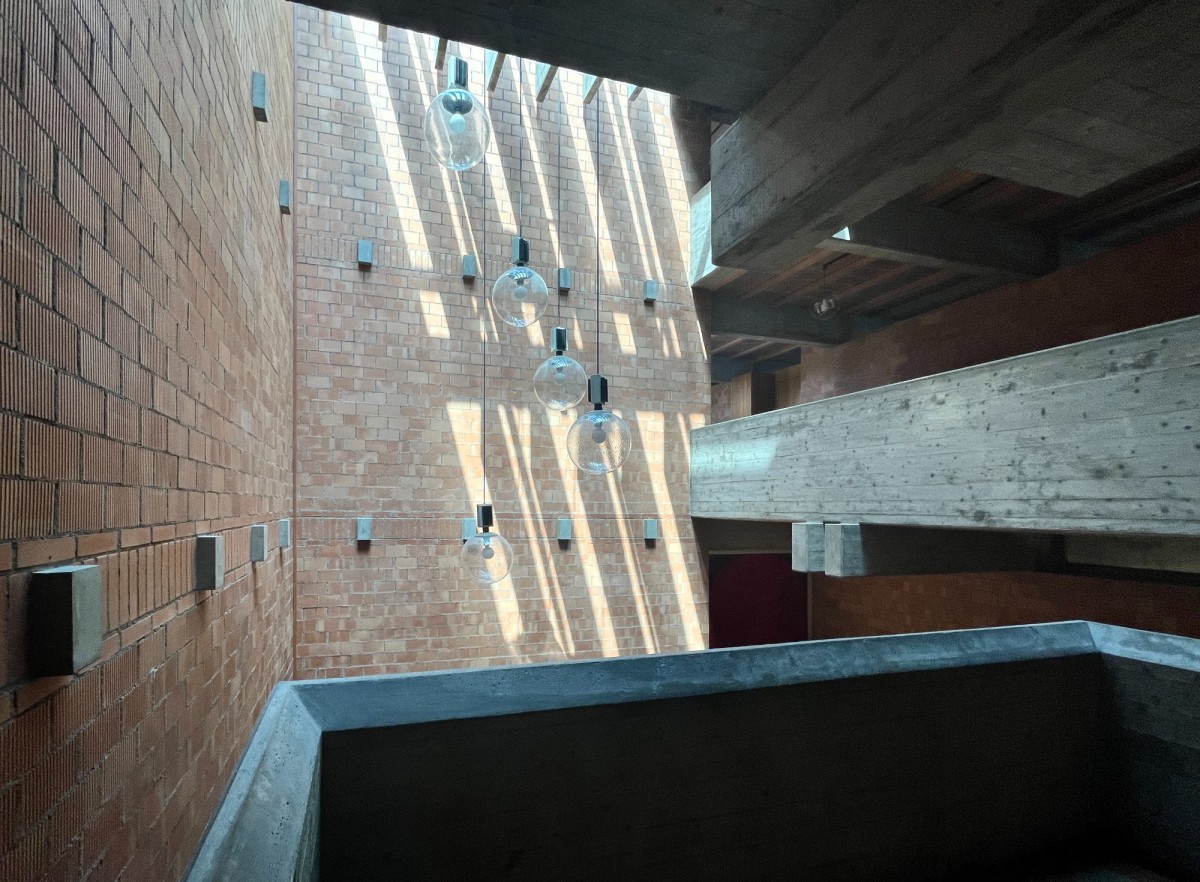 Sigrid Decramer



Arnaud Tandt


"The principle of the cooperative is simple: many people work together and found a cooperative of which they become shareholders. The cooperative builds houses and rents them to its members. The rent of a house within a cooperative is calculated on the basis of actual costs, making it about 26% cheaper than the private rental market in Zurich. Cooperatives are highly valued and supported by city policies. Since only 37% own their homes in Switzerland, and barely 9% in Zurich, the success of cooperatives speaks for itself. It is a very attractive rental model." (Architectuurwijzer)
In recent decades, these housing cooperatives have been strongly promoted to keep housing in the Swiss city affordable, to keep urban living attractive for families, to increase housing density. Many ambitious projects have been launched, innovative research stimulated, …
From the Flemish perspective, these housing projects are a source of inspiration as a possible answer to the housing crisis in Flanders. Where else but in exciting Zurich can we be better inspired? With its many top architects and renowned architecture school in ETH, we are truly in the mecca of architectural and urban planning creativity.
Living, because that is precisely our focus this year, and we are looking for answers abroad.
Collectivity, because this is the key to social well-being, against loneliness, against anonymity, not only in terms of housing, but also in terms of facilities and public space.
Craftsmanship, because Swiss precision is unparalleled, because here we discover how the whole picture is completed.
Sigrid Decramer Adrian Streich – Schulanlage Schauenberg



Sigrid Decramer Ana Otero – Wolkengespräch



Ewout De Bleser Schneider Studer Primas – Zwicky Areal Süd


Five days of Zurich, five days immersed in a search for answers to pressing social issues.
On foot, by public transport, by (electric) bicycle, … we wander through the city according to certain themes, certain points of view.
We see work of Christ & Gantenbein, EM2N, Caruso St John, Schneider Studer Primas, Barozzi Veiga, Duplex Architekten, Christian Kerez, Enzmann Fisher, A.D.P. Walter Ramseier, Müller Sigrist Architekten, Knorr & Pürckhauer Architekten, Esch Sintzel, Conen Sigl, Baumberger & Stegmeier, Esther & Rudolf Guyer, …
We go in search of
MORE

HOUSING

.
Sigrid Decramer Conen Sigl – Hochbord


Content Guidance: Sigrid Decramer, Arnaud Tandt en Ewout De Bleser
Programme
Some of the projects on the programme:
Zollhaus Coopwoningen – Enzmann Fisher, 2021
Hellmutstrasse – A.D.P. Walter Ramseier, 1985
Kalkbreite – Müller Sigrist Architekten, 2014
Neubau hofgebaude Stiftung St. Peter – Knorr & Pürckhauer Architekten, 2020
Europaallee – Masterplan KCAP + diverse architecten, 2004-2020
Landesmuseum – Christ & Gantenbein, 2016
Toni Areal – EM2N, 2014
Kantoorgebouw Escher Wyss Platz – Caruso St John, 2020
Stiftung St Jakob – Caruso St John, 2018
Im Viadukt – EM2N, 2010
MFO Park – Burckhardt – Raderschall Landschaftsarchitekten, 2002
Holunderhof – Schneider Studer Primas, 2018
Tanzhaus – Barozzi Veiga, 2019
Areal Kuppe – Esch Sintzel, 2021
Lindt Home of Chocolate – Christ & Gantenbein, 2020
Werkbundsiedlung Neubühl – Paul Artaria, Max Ernst Haefeli, Carl Hubacher, Werner Max Moser, Emil Roth, Hans Schmidt, Rudolf Steiger, 1932
Westhof – Conen Sigl, 2022
Zwicky Süd – Schneider Studer Primas, 2016
Schule Stettbach – Esther & Rudolf Guyer, 1969
Wohnsiedlung Brüggliäcker – Baumberger & Stegmeier, 2014
Schulhaus Schauenberg – Adrian Streich, 2019
Mehr als wohnen – Duplex Architekten, 2009-2015
Leutschenbach Schule – Christian Kerez, 2009
Brahmshof – Kuhn Fischer Hungerbühler, 1991
COST PRICE
Known Archipel formula:
1 895 € pp based on a double room
supplement +460 € pp based on a single room
Included
Transportation
TGV

to and from Zürich – departure from Brussels South/Midi (Archipel is committed to sustainable travel, which is why we choose the train)
Local transfers
Rental (electrical) bikes – 1 day
Accommodations
Room with breakfast in a ***hotel:
Other
Entrance to museums and buildings of the program
The Archipel – tour guide
The travel guide + photo booklet participants
Exclusive guides and explanations where possible
A travel assistance insurance (caution: this is not a cancellation insurance !)
Not included
Lunch and evening meals
Cancellation insurance (please contact your own insurance for this)
PLANOPLI bvba is our partner in travel organization.
ENROLL
Fill in the registration form on the Archipel website.
After your registration, PLANOPLI bvba will send you an order form in two copies. You return one signed and dated copy and pay the advance of 1.200 € per person as confirmation of your participation on account BE04 7360 5669 3231 of PLANOPLI bvba with the mention 'Zürich' + name of participant(s).
This transfer makes your registration final.
Upon registration you accept the travel conditions mentioned in the program and confirm that Archipel is not responsible in case of any accidents.
Membership
Being or becoming a member of Archipel is the condition for participating in our architectural tours.
Renew your membership or become a member 2023.
Package Travel Act & Insurance
The change in the Package Travel Act of July 1, 2018 now affects travel insurance as well.
For group travel, this means that from January 1, 2020, travel assistance, cancellation and baggage insurance are no longer available on a group basis.
Only on an individual basis; for this, it is best to contact your own insurance company.
Cancellation costs
See special travel conditions article 13 of Planopli bvba.