Visit
Liquid City WALK
The fluent city
Triennial Bruges 2018: Liquid City has invited international artists and architects to think about how flexible, fluid, resilient a historic city like Bruges can be at a time when nothing seems certain. The water, which literally traverses and surrounds the city and which once gave Bruges its world-wide reputation, becomes a metaphor for Liquid City. Fifteen works of art, installations and meeting places are being built in the city center. They form a welcoming route that brings people together in unexpected places. With an experienced guide we dive into the stories behind these art installations!

JAROSLAW KOZAKIEWICZ – BRIDGE
Two faces meet in a kiss on the water. They create a place where new – sometimes unexpected – encounters take place.

WESLEY MEURIS – URBAN MODEL
Where can you best receive newcomers or visitors and meet them? This pavilion brings the components of the ideal hospitable space together in an artistic analysis.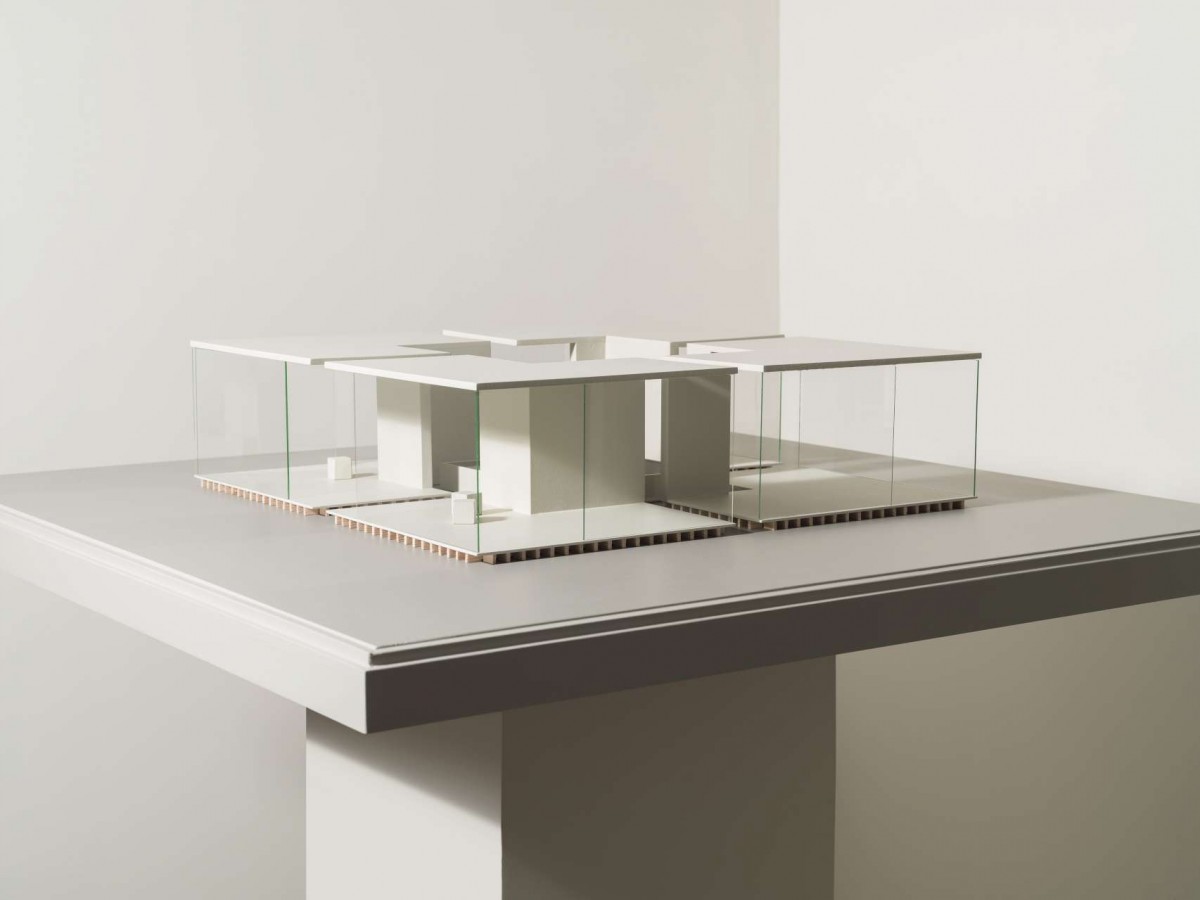 RENATO NICOLODI – ACHERON I
A monumental sculpture seems to be floating in the middle of the Langerie. A gateway to the underworld?

NLE – KUNLE ADEYEMI – MFIII – MINNE FLOATING SCHOOL
IN 2016, NLE won the Silver Lion with its Floating School in Venice. For Bruges, he refined the installation into a floating class with a view of one of Bruges' most beautiful parks.
###center: 12727###
OBBA – THE FLOATING ISLAND
OBBA gives a new dimension to architecture and pushes its limits. In Bruges the office makes room for a new walk, on the water! Snuggle and experience the city from a whole new perspective as the canals linger under you.

ROXY PAINE – CHECKPOINT
Checkpoint is a hyper-realistic wooden representation of a checkpoint in an airport. Despite his recognisability, the work evokes an alienating image in which the boundaries of reality seem to blur.

JOHN POWERS – LANCHALS
Lanchals leads you deep into the inner city. The fifteen-meter high structure, built from carefully stacked modules, marks a hidden place of peace in the city.

RAUMLABOR – HOUSE OF TIME
House of Time symbolizes a place of rest, encounter and co-creation. For a year, young people go to work under supervision to familiarize themselves with the place and to convert it into a place where everything is possible and nothing should be done.
###center: 12731###
ROTOR – WHAT'S EATING THE CHINESE MITTEN CRAB
The Chinese mitten crab, an exotic in the Bruges waters. Follow and let this crab go to Zeebrugge.
###center: 12732###
SPACE FIELDWORK – G.O.D
Bruges' almshouses such as Sint-Trudo are known as silence places. But what does silence mean? Absolute silence, where there is room to meet each other undisturbed? Experience it here.

TOMÁS SARACENO – AEROSCENE
Saraceno dreams of a future with flying cities that hover energy-neutral on solar and wind energy. He sends prototypes into the air and has them filmed.

SELGASCANO – SELGASCANO PAVILION
Meet, enjoy and be enchanted by the colorful pavilion of the Spanish architect duo selgascano, a new summer meeting place on the water.

MONIR SHAHROUDY FARMANFARMAIAN – FOUNTAIN OF LIFE
The Iranian artist brings an imagination of the ideal city. The tower, constructed from repetitive geometric crystal structures, inspired by mystical Sufism, reflects our ideas and dreams for a new society.

STUDIOKCA – SKYSCRAPER (THE BRUGES WHALE)
The statue of Jan Van Eyck is face to face with a blue whale, a gigantic sculpture built from waste material collected from the plastic soup that poses a daily threat to all life on earth.

PETER VAN DRIESSCHE | ATELIER4 – INFINITI²³
How will we live, work and live if the sea level continues to rise and entire districts are flooded? Experience a new form of urbanity on the water.