Misc.
Art Day for Children
We save our planet: dealing creatively with existing material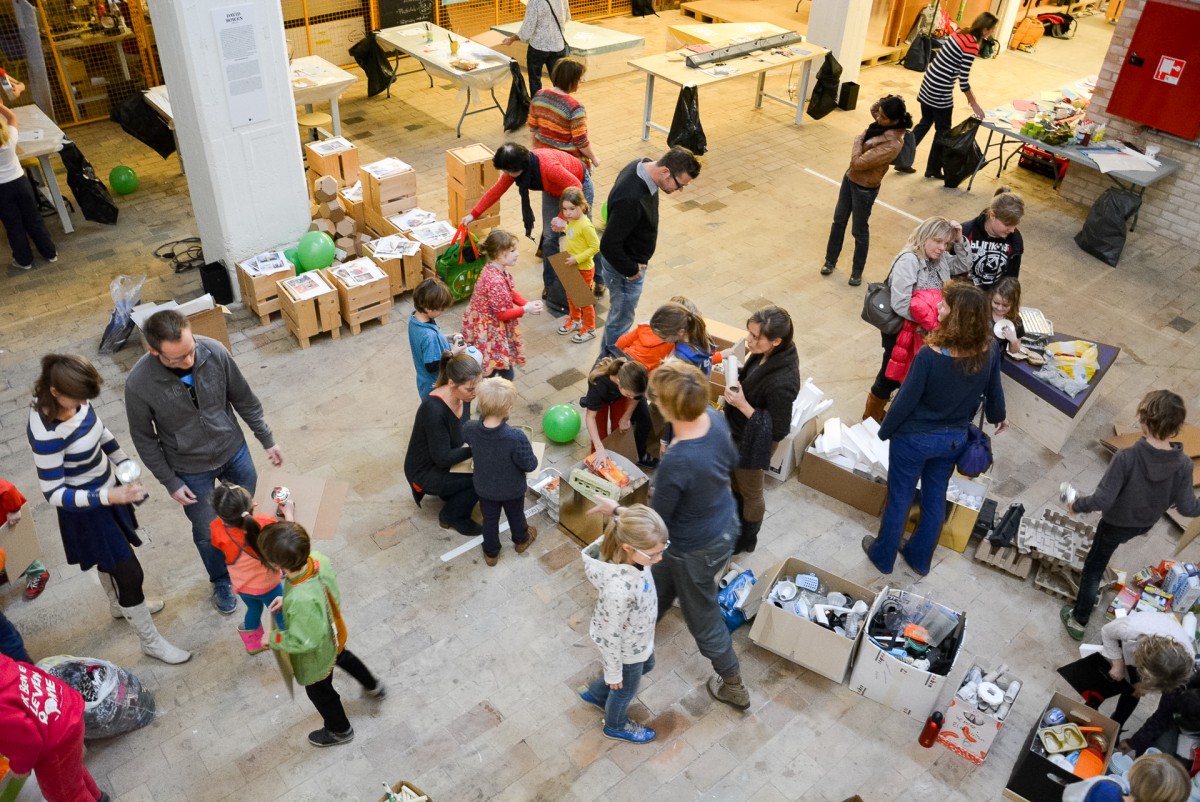 Every third Sunday of November Archipel organizes a workshop on the Kunstendag voor Kinderen (Art Day for Children). In 2019 it will be the seventh edition. On that day, families with children aged up to 12 can get acquainted with art throughout Flanders and Brussels. Art, architecture and spatial planning is clearly part of the world of children and young people. Yet only sporadic attention is given to this. Archipel takes children on a voyage of discovery of architecture. Children are very receptive to insights into our environment space. How do children experience architectural spaces?
| | |
| --- | --- |
| | |
Today's children throughout their lives will always be confronted with energy, environment and sustainability issues. On this day children can build their own fantasy city, using recyclable materials! Children build houses, flats, offices, factories, roads, bridges and tunnels with waste materials of plastic, electronic appliances, cardboard, rags, thread, rope, packing materials etc. Hundertwasser, Gaudi, Erik Sep and other artists serve as inspiration. A crazy adventure from 14h to 17h! Roll up your sleeves!
This workshop is led by the Dutch artist Marjan van Breugel. She often organizes workshops with children, and preferably with recycled materials!
In this workshop, children look at several interesting buildings built by various architects and artists, as a source of inspiration! Children are thinking about re-use and understand its usefulness. They work together and learn to respect each other's ideas.
At the end of the day the exhibition with their own work is ready!