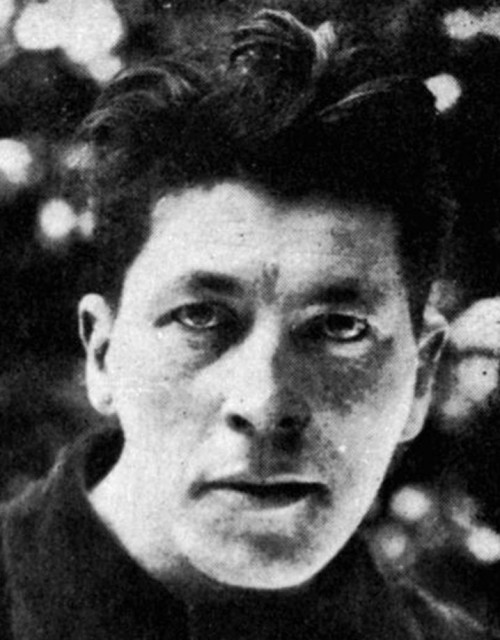 Gerard (Gerrit) Thomas Rietveld (°Utrecht, 24 June 1888 – Utrecht, 25 June 1964) was a Dutch furniture designer and architect.
One of the principal members of the Dutch artistic movement called De Stijl, Rietveld is famous for his Red and Blue Chair and for the Rietveld Schröder House, which is a UNESCO World Heritage Site.
Rietveld was born in Utrecht in 1888 as the son of a joiner. He left school at 11 to be apprenticed to his father and enrolled at night school1 before working as a draughtsman for C. J. Begeer, a jeweller in Utrecht, from 1906 to 1911. By the time he opened his own furniture workshop in 1917, Rietveld had taught himself drawing, painting and model-making. He afterwards set up in business as a cabinet-maker.
Rietveld designed his famous Red and Blue Chair in 1917. Hoping that much of his furniture would eventually be mass-produced rather than handcrafted, Rietveld aimed for simplicity in construction. In 1918, he started his own furniture factory, and changed the chair's colours after becoming influenced by the 'De Stijl' movement, of which he became a member in 1919, the same year in which he became an architect.
Rietveld broke with 'De Stijl' in 1928 and became associated with a more functionalist style of architecture, known as either Nieuwe Zakelijkheid or Nieuwe Bouwen. In the 1920s and 1930s, however, all his commissions came from private individuals, and it was not until the 1950s that he was able to put his progressive ideas about social housing into practice, in projects in Utrecht and Reeuwijk.
Rietveld designed the Zig-Zag Chair in 1934 and started the design of the Van Gogh Museum in Amsterdam, which was finished after his death. His work was neglected when rationalism came into vogue, but he later benefited from a revival of the style of the 1920s thirty years later.