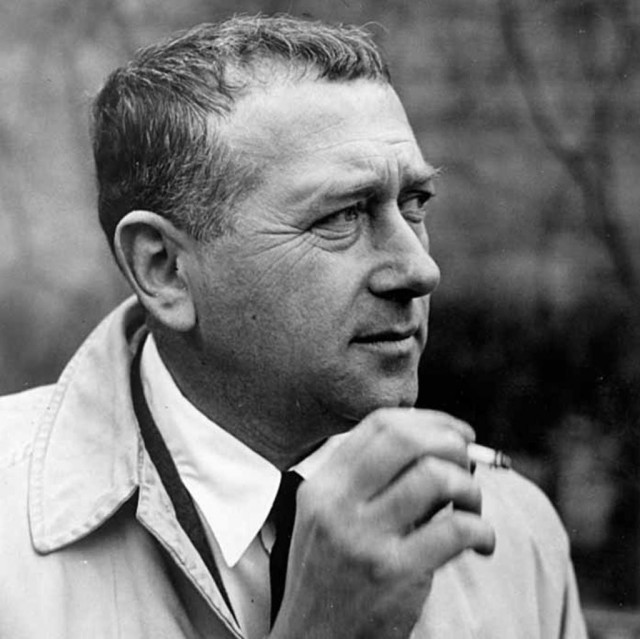 Marcel Lajos Breuer (°Pécs, Hongary, May 22, 1902 – July 1st, 1981), was a modernist, architect and furniture designer.
Known to his friends and associates as Lajkó, Breuer left his hometown at the age of 18 in search of artistic training and was one of the first and youngest students at the Bauhaus– a radical arts and crafts school that Walter Gropius had founded in Weimar just after the first World War. He was recognized by Gropius as a significant talent and was quickly put at the head of the Carpentry Shop. (Gropius was to remain a lifelong mentor for a man who was 19 years his junior.)
After the school had moved from Weimar to Dessau in 1925, Breuer returned from a brief sojourn in Paris to join older faculty members such as Josef Albers, Wassily Kandinsky, and Paul Klee as a Master, eventually teaching in its newly established department of architecture.
It was Gropius who assigned Breuer interiors at the 1927 Weissenhofsiedlung and led him to his first house assignment for the Harnischmachers in Wiesbaden in 1932. Sigfried Giedion extended their furniture collaboration at the Wohnbedarf in Zurich to include a furniture showroom and the great Dolderthal apartments just outside of town.
In the 1930s, at Gropius' suggestion, Breuer relocated to London. Breuer's departure from then Nazi Germany has led some scholars to lump him with the group of Jewish architects and artists who fled the country at that time. Although Breuer's parents were Jewish, it was only in 1981 that Christopher Wilk, preparing his Interiors book for MoMA, found his formal renunciation of the Jewish faith before the Chief Rabbi of Frankfurt in the Breuer archives at Syracuse. Breuer had declared himself as non-religious in order to marry his Bauhaus sweetheart, Marta Erps.
While in London, Breuer was employed by Jack Pritchard at the Isokon company; one of the earliest proponents of modern design in the United Kingdom. Breuer designed his Long Chair as well as experimenting with bent and formed plywood. Between 1935 and 1937 he worked in practice with the English Modernist F. R. S. Yorke with whom he designed a number of houses.
In 1937, Gropius accepted the appointment as chairman of Harvard's Graduate School of Design and again Breuer followed his mentor to join the faculty in Cambridge, Massachusetts.